THIS IS WHY MERLIN FANDOM IS THE BEST: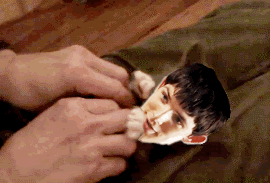 (From
this tumblr
)
On a note unrelated to kitty!Colin (I promise), I'm creating a filter for pervy thoughts, do you want to be on it? So instead of talking about how much I want to bang Colin Morgan in the same entry as something G rated, the banging talk will be in another entry. IDK, it just means I don't have to watch what I say quite so much. I'm only going to ask once, so click yes if you want to be on the filter or ignore the poll if you don't.
PS: NC-17 fic will remain and always be public though, jsyk.
PPS: ALLISON AND JENN, YOU'RE ALREADY ON IT.
[
Poll #1661383
]